Discussion Starter
•
#1
•
2009 Megane Coupé
Well I've finally picked up the car :d
Nice quick handover of my Civic and as we were driving out it was already gone and into there workshop to do what ever they wanted to it to prep it for sale
The Megane was originally priced at £8600 but was reduced to £6000 as Wilsons in Epsom were running one of the 'red hand' sales
But I digress.....Below is my shiney new car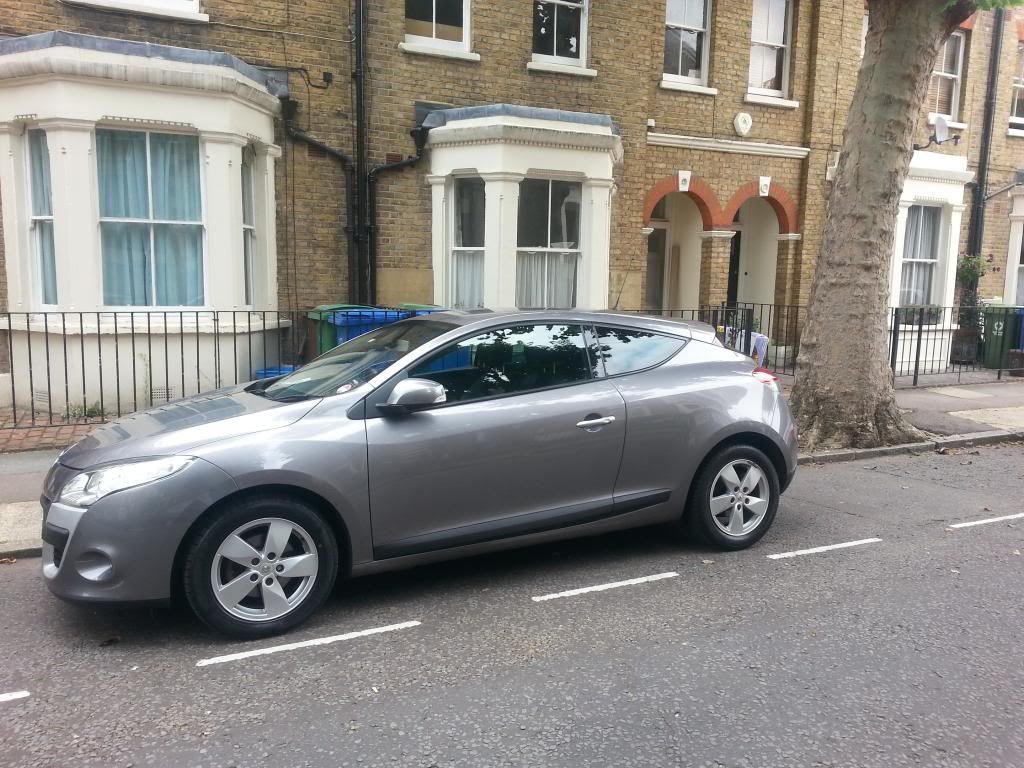 Now I' not entirely sure about modding it as I am not too sure how long we are keeping it. But myself and partner are already eyeing up a new stereo and speakers...as to be honest the sound quality out of the Renault Speakers is shocking lol
Maybe some new alloys as well as some lowering possibly.......
Dealership sorted out and changed the front tyres as well as replacing a handle on the side of the drivers seat that was missing. Service was also carried out as it would seem the original owner had driven 26,000 miles without servicing it
Overall very pleased with it and it drove smoothly on the way back into Central London. Big test for it will be over the weekend as we are going to Hastings over the weekend and then going into Brighton to visit relatives and then the trip back home.
One thing i do like is the lights that tell you to change gear to be more economical as thats exactly the reason I changed from my Type R :d