Discussion Starter
•
#1
•
Hi everyone, I have a 1.6 petrol 56 plate scenic and have spent the best part of the day trying to investigate the cause of an oil lead on the top of the engine. A fairly large amount of oil is pooling on top of the rocker cover, causing a great deal of smoke from the engine. Other than that the car seems to be running fine, no smoke from the back, no misfires and revs smoothly.
After removing the scuttle and inlet manifold I got a good view of where oil was and wasn't.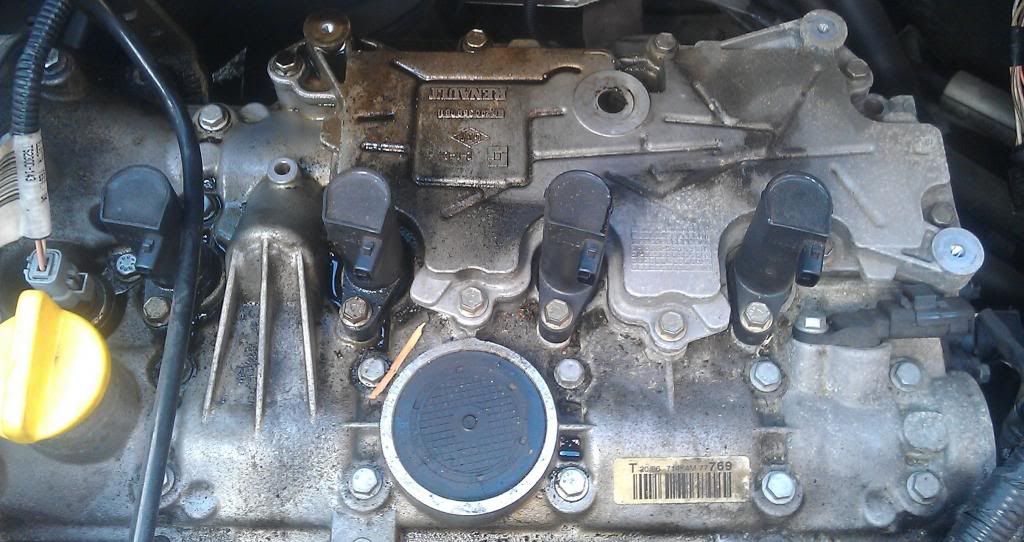 Initially thought it was leaking out of the left hand side of the plate in the top right of the photo so had that off, cleaned up and refitted with some instant gasket but a quick test drive showed no joy with that.
More poking around makes me think it is actually dripping down off the plastic inlet manifold that normally covers all this up, over the most oily area you can see in the photo, slightly left of center at the top.
Any ideas where it is coming from? I guess it is either being blown out of the breather in the middle of the plate and running over the underneath of the manifold before dripping off or oil is entering the inlet somewhere else and running out.
Anything I can check? I am worried its a symptom of something serious. Oil level is currently at Max on the dipstick.
Thanks for any ideas